SNA Youth staff hosted a series of social distancing activities for youth this summer.  The young ladies had a wonderful campout with an opportunity to visit with our counselor Toni Garcia's horses. Our youth leaders also got together for a weekend campout in Yuba County, camping, swimming and traditional arts and crafts. They even enjoyed a sweat lodge facilitated by Marshal Merino, Maidu Elder.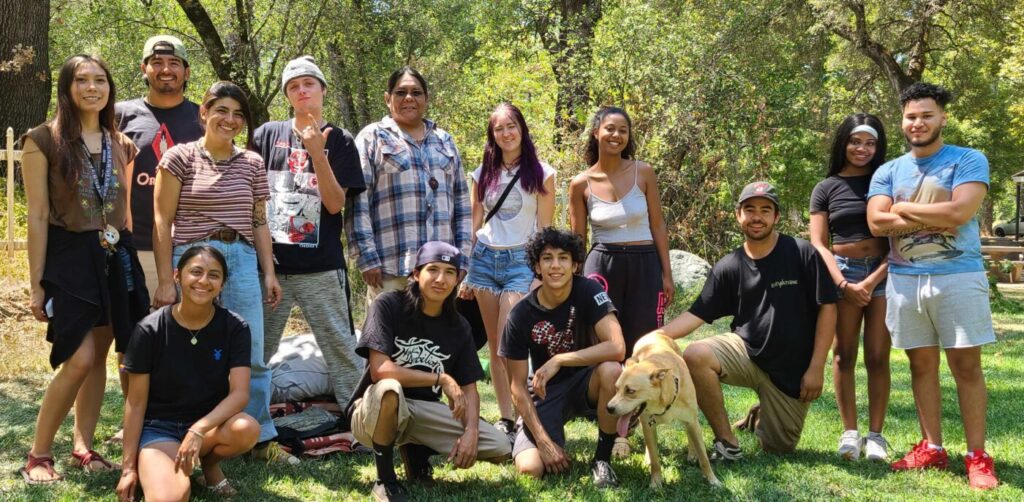 Deer Hide Preparation Demonstration
Youth group members assisted with the wet-scraping stage of preparation of a deer hide Mateo provided this fall. Stage II- Brain Tanning demonstration will be coming up at the end of October followed by workshops on traditional crafts using deer hide.
Growing up I've had the privilege of hearing many traditional stories. These stories told of wise creatures and sneaky critters, and in some way those stories have more truth in them then most nowadays. Stories that taught traditional values shaped my thinking from a very young age. They taught me how to give, how to love; and taught me about humility and wisdom.
Having the opportunity to help share some traditional teachings and skills with youth has given me purpose and life. I know I am far from the only one, as my community is one that carries traditional values. We all come from somewhere, and our ancestors all shared an intimate relationship with nature at some point, and we all have a duty to teach the next generation to live in harmony, not only with nature, but with themselves and others.
CL-Peer Advocate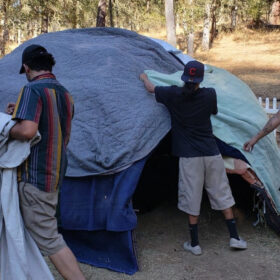 For more information about our youth services phone or email
Mateom@sierranativealliance.org  call (530) 888-8767.